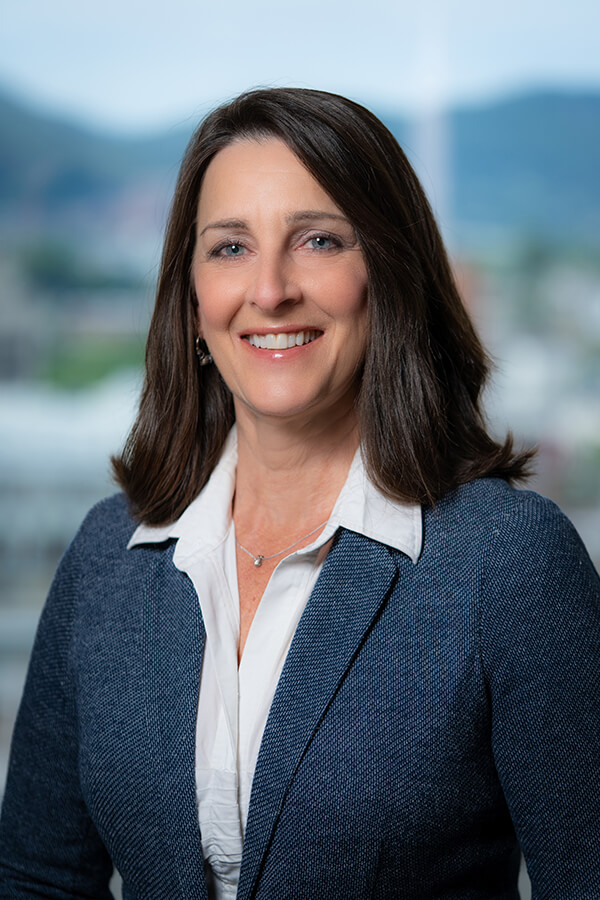 Sherry Lawrence
Chief Financial Officer
Sherry Lawrence, a lifelong Roanoke Valley native, serves as Chief Financial Officer for Poe & Cronk Real Estate Group.
Sherry joined Poe & Cronk in 1993 as the firm's Controller. Prior to joining Poe and Cronk Real Estate Group, she was employed with Business Management Services as Controller, with Red Line, Inc. as Accountant and Office Manager, and with Health East, Inc., the accounting affiliate for Roanoke Hospital Association (now Carilion) handling all accounting functions for Roanoke Hospital Association owned affiliates.
Sherry's extensive background includes experience in Profit & Loss statement production, corporate income tax return preparation, Accounts Payable, Accounts Receivable, Payroll and Payroll tax processing, Human Resources, Computer Network Administration, and staff training and supervision.
Currently, Sherry is performing escrow accounting functions for all Commercial managed and leased properties who are utilizing Poe and Cronk Real Estate Group's management and leasing services as well as overseeing all accounting aspects of the managing firm.
A little something about Sherry
"Everyday involves lots of coffee and some form of chocolate!"