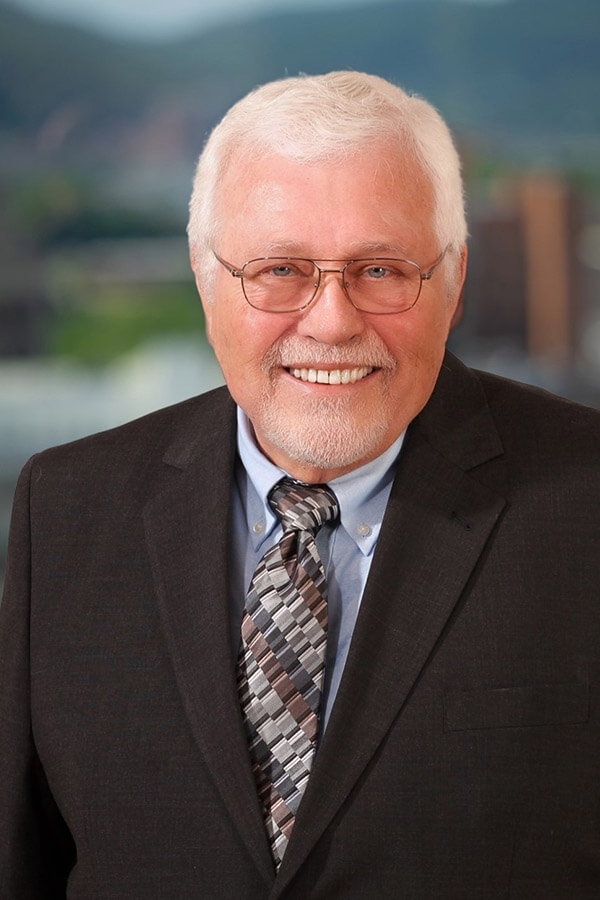 Jim Bolling
Vice President
Jim Bolling, a native Roanoker specializing in commercial real estate sales, is a Vice President with Poe & Cronk Real Estate Group.
A 1969 graduate of Virginia Tech, Mr. Bolling has had a diverse background with over 35 years of experience in the business community as an owner and operator of several multi-million dollar companies. In addition to that, he has been purchasing and selling real estate in the Roanoke Valley since he was 19 years old.
While investing in real estate, Mr. Bolling ran a multi-million dollar company with as many as 50 employees for more than 20 years. During that time, he started a new company specializing in the writing of software for a vertical market application. He was involved in the programming and development of the software in that company, which grew from an idea to a staff of 22 employees in only four years.
Also during that time, Mr. Bolling began a company which purchased real estate for rental purposes and construction. With an extensive background in all aspects of residential and commercial construction, from site preparation to finish work, he has been involved personally in the development and construction of numerous homes and buildings and acted as his own subcontractor for each.
After a brief retirement, he returned to the field of real estate, joining Waldvogel, Poe & Cronk Real Estate Group, Inc., with the goal of using his expertise in the construction of commercial real estate to specialize in commercial real estate sales. He has had comprehensive training as a commercial specialist in the areas of marketing, sales strategies, building wealth in real estate, financial skills, listing strategies, personal and career management, business development, marketing techniques, commercial appraisal, and financing.
A creative and innovative REALTOR®, Mr. Bolling has used 1031 tax-deferred exchanges, traded commercial properties, worked with the IRS to have liens released to bring about the close of a sale, taken purchasers through the building process with a general contractor, and assisted with owner financing situations, third party financing, and numerous activities regarding new construction.
With his extensive knowledge of computers, Mr. Bolling has applied this technology to the real estate market in order to stay at the forefront of the future of real estate sales, including using graphical user interfaces, mapping technology, and Internet access.
A little something about Jim
"I enjoy golf and cooking and appreciate fine dining."