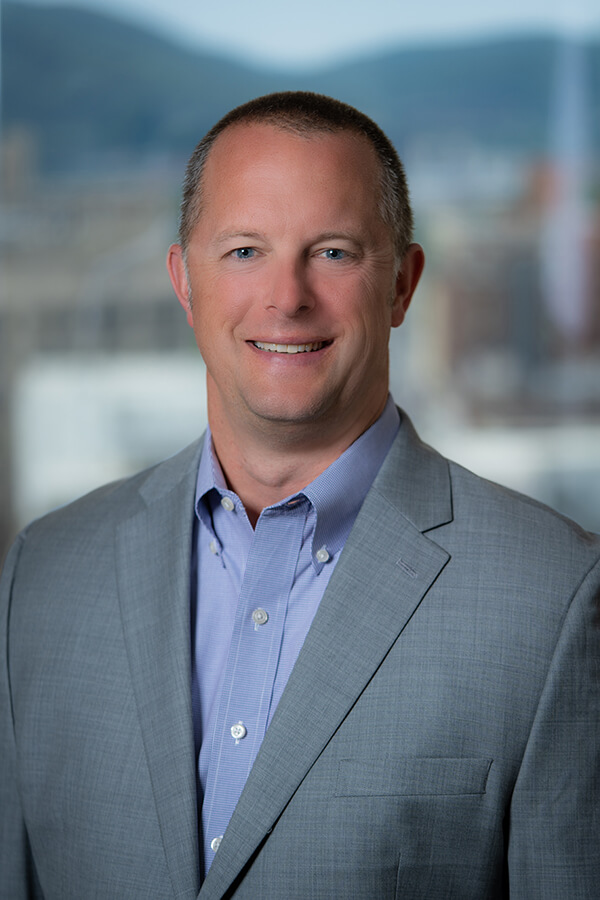 Jacob Quesinberry
Vice President
Jacob Quesinberry, a Vice President with Poe & Cronk Real Estate Group, is a life-long native of the Roanoke region providing a host of value-added services in real estate, construction and project management.
Jacob is a recognized leader in commercial real estate as a recipient of CoStar's Power Broker award and as the firm's Overall Top Producer award.
As both a Civil Engineering graduate of Virginia Tech and a graduate of Colorado State University's MBA program, Jacob brings a wealth of knowledge and experience to every real estate project.
Jacob's professional resume entails a multitude of experience surrounding the real estate industry as an owner/contractor in residential building and development projects, contractor and project manager for commercial construction projects, as well as being a real estate investor performing his own property management and leasing services for his own portfolio of properties.
Jacob spent 7 years working for a national brand restaurant franchisee managing business and facility operations for numerous sites in the Roanoke and Lynchburg markets. During his tenure, he spearheaded the site selection, development and construction of the company's first new facility in almost a decade. Jacob supervised the company's first ever facility scrape and rebuild to minimize downtime and revenue loss. He also provided project management for numerous other in-service remodels with property management responsibilities encompassing 14 freestanding retail locations.
With his civil engineering and business background, Jacob is very knowledgeable in the real estate development and building construction process. From concept plans to return on investment analysis, he will leverage his experience to be a true real estate expert, not just another REALTOR®.
Jacob is a designated individual for a Virginia Class A Contractors License and holds memberships in the Urban Land Institute, the American Society of Civil Engineers and as a Certified Commercial Investment Member (CCIM) candidate. Jacob's other professional affiliations include membership in the Roanoke Valley Association of REALTORS®, The Virginia Association of REALTORS®, and the National Association of REALTORS®.
Jacob is active in the community as a member of the Rotary Club of Salem where Rotarians strive to exemplify the "SERVICE ABOVE SELF" motto. He has also spent well over a decade as a volunteer firefighter with the Cave Spring Volunteer Fire Department in Roanoke, previously serving as a line rank of Captain and continues to serve as Treasurer for the nonprofit organization.
A little something about Jacob
"After spending over a decade as a volunteer fireman, I have found the most rewarding learning experience comes when you try to teach someone else what you think you know."